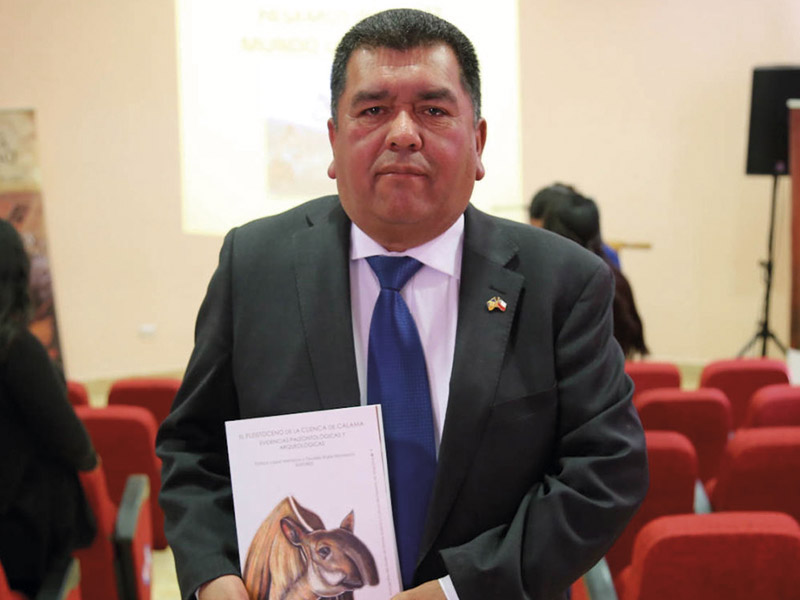 Welcome!
Today is an expected day where an eternal connection between our museum and its public begins. We welcome our young students who will fulfil the motivational elements to consolidate, their commitment and identity with this wonderful territory we habit.
Our mission is to narrate about the wonderful secrets of Calama and environment, its unknown enigmas about the Jurassic era, billions of years ago and the unusual extinct inhabitants such as the Pliosaurus and Plesiosaurus, which left their story etched in their bones. Calama was not absent from the so-called "Ice Age"; In this era, large and curious mammals populated these lands until the end of the Pleistocene. The presence of humans and their cultural developments, in the conquest of the most arid regions of the world, our Atacama Desert. This amazing story, which is still being developed, will be communicated through this digital tool.
We want to thank deeply all those who help us to realize this cultural proposal and allow us to reconstruct this fantastic story. Thanks for your trust and help, especially to Mr. Daniel Agusto Pérez Mayor of Calama, the distinguished Municipal Council, the Executive Director of the Corporation of Culture and Tourism Mrs. Evelyn Pizarro Peña and our colleagues and collaborators. It is necessary to highlight the support of the local companies who are permanently supporting and believing in this work, Mainstream and Codelco North Division. Mining Contract Society El Abra Freeport-McMoRan Freeport-McMoRanand the academic institutions such as University of Chile, University of Antofagasta, Catholic North University, to government agencies, the Ministry of Arts and Culture, to the Ministry of Environment, and all thoses who are part of this fantastic journey of reconstruction of the past, and the projection that we must look for in the future for our beloved land and its people.
Sincerely,.
Osvaldo Rojas Mondaca